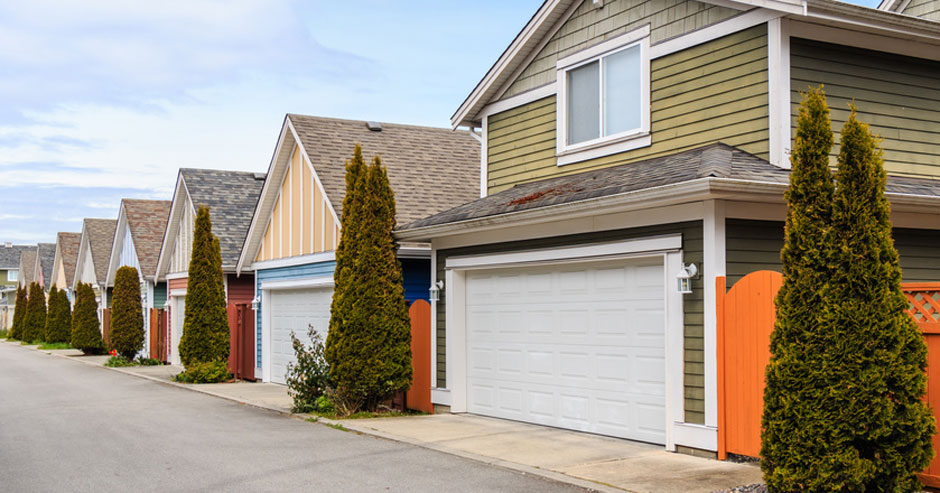 Calabasas CA Garage Doors
Garage Door Repair Calabasas Quick Facts
On a daily basis, hundreds of households need garage door repairs and installation service in Los Angeles and nearby areas. SFV Garage Doors can provide repair services for all types of overhead doors including:
Garage Door coil Springs repairs

Track Adjustment and Replacement

Garage Rollers

Garage Cables replacement

Door Hinges

Door Weather Seals

Torsion Spring Conversions

Garage Door Openers

Genie garage opener Calabasas.

Liftmaster garage opener service.

Emergency Repair Services
Garage Door Tune Up and Maintenance
With more so many moving parts, a garage door is a misleadingly complicated piece of tool. To assist avoid malfunctions as well as break down, it's a smart idea to perform a tune up from time to time to keep the parts in a good shape. A daily tune up service by an expert can prevent unexpected door issues and extend the life of the existing equipment. Ignoring the need of your overhead door for maintenance is like ignoring the need of the vehicle you are driving for maintenance. The vehicle might drive without the oil change, but the question is for how long. Whether you own garage door Calabasas Ca, or garage door in Los Angeles, every garage door need to be maintained and lubricated.
Busted or Worn Out Garage Door Springs
Frequently experiencing great damage and temperature fluctuations all through the year, garage door springs are a main cause of the malfunctioning of your garage doors. SFV Garage Doors is professionals at handling worn out springs. You can schedule an appointment with the service representatives and they can have your garage door springs fixed effectively and quickly. It can be a garage door cable that snapped, or a busted garage torsion garage door spring that need to be replaced, SFV Garage Doors can help.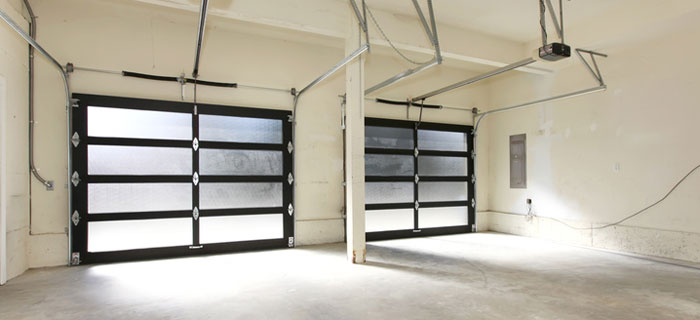 Off Track Garage Door Service
An off track door is a result of worn out cable or railing obstruction. Off-track garage door is a very serious and dangerous issue. For your safety, an expert must be contacted in order to handle the issue. Call SFV Garage Doors door fast service in Calabasas California, quickly they will dispatch a technician to reset the rollers and track. Keep in mind that off tracks overhead door can be dangerous, and when it is not being serviced by a qualified technician, not only that the problem can happen again, but the door will not be safe for use until the issue will be solved. Again, for optimal service, it is best to use a local expert who know garage doors in Calabasas.
Why Choose SFV Garage Doors Service?
All in the industry feels proud every time they are capable of doing something which expert's and professionals do. This is the reason why Do It Yourself (DIY) jobs have become very popular with homeowners. A lot of people feel they through doing garage door repairs by themselves, they know more about how specific contraptions functions, and at the same time save a considerable amount of money. On the other hand, there might be instances wherein you need to go and look for professional help- with garage door repair being one of these things. Here are the reasons why you need to get in touch with a reliable Garage Door Repairer Calabasas.
Some garage Doors are very heavy
Normal maintenance of your doors like oiling and dusting hard to reach corners are simple tasks a homeowner can do on his own, however if you are new with regards to garage door repair, the level of work required for part replacements might be too much for you to handle by yourself. Garage doors weight a lot and could hurt you when are not too careful. A lot of people have had fingers caught in the door hinges, or a foot stuck in the door while doing the repairs. While bruises and cuts may look like small things, having a garage door swiftly falling on you is not. Whether it is a manually operated garage door (no garage opener), or automated garage door, when you hire a local expert you are making sure that the door is going to be safe for use.
Honest Professional Garage Door Repair Calabasas CA
The main reason why a lot of people love Do It Yourself job is because they could save money that they usually use to pay repairmen and technicians. On the other hand, ask any skilled repairman and they will tell you most calls which they receive are from those who tried to fix things on their own, however unwittingly made matters bad. An easy garage door opener replacement could turn into something graver if an inexperienced hand does the job. If you do not know what is wrong with the parts after you do simple inspections, then allow an expert eye give it a whirl. Also, a lot of DIY repairs are impermanent and just aims to fix the hitch immediately. On the other hand, this also reduces the lifespan of your garage doors in your garage in general because it does not address the root of the malfunction in the first place.
When hiring a qualified garage door fixer San Fernando Valley, you are making sure that the door will repaired and as important as the door work flawlessly, the garage door will be safe to operate.
Professional Garage Door Repair Is Safer and More Secure
Having your garage door instantly jam at the most expedient moments may tempt you into doing the work yourself, however ensure it does not compromise your safety. These are remarkable entryways for burglars, particularly when the garage doors are Busted or worn out. Boarding up the doors in the meantime, or utilizing temporary garage door repair measures might make your home a good target for intruders. If you think to ignore the issue, maybe even wishing for it to disappear by itself, know that no garage door problem just vanish. They usually just get worst, and require a thorough garage door service San Fernando Valley.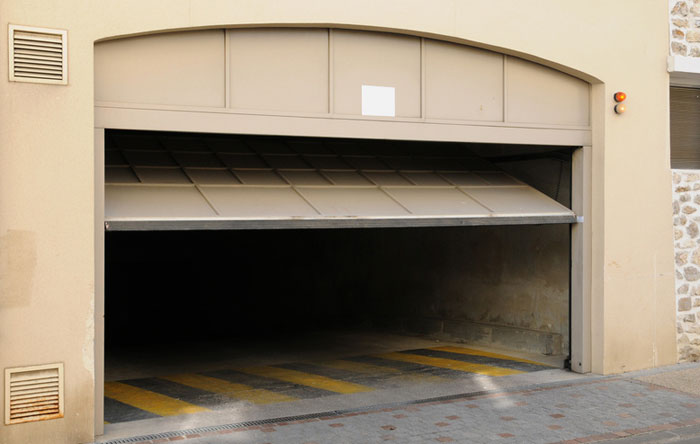 Strong high quality garage door parts
Like many other fields, the garage door parts can make a huge different between a door that will work for many years flawlessly, and a door that might need service every year. It can be garage door repair in Calabasas California, or garage door service in Greenwich CA, using strong parts can make a big difference. When you are searching for garage door supplier in Calabasas California, make sure to hire a nearby company that uses high quality garage door and parts such as Amarr Garage Doors, Matalonco Doors, Genie and Liftmaster. You might pay some more, but in return you will get so much more.
Same Day Garage Opener Service Calabasas
We offer same day garage door operator repair in Los Angeles California, and we provide service for garage door operators from all brands. Sometime the operator can't be repaired, or the cost of repair may top the price of a completely new garage door operator installation. But don't worry, we got that covered. We carry with us garage door operators from leading garage door operators brands such as Genie, and we are ready to replace your garage door operator right there on the spot. We install garage door operators for residential and commercial Overhead doors, and we also provide garage door operator parts and accessories such as Key Pad, Remote control, Push Button and safety sensors. All you need to do is to contact us, and let us help.
We offer same day service in Los Angeles California, and we are ready for any kind of service, whether you need a new garage operator installation, or safety sensors replacement, we can help. We train our installer to be ready to deal with any garage operator problem, and to carry parts and units for all garage doors. If you need the services of garage door installer in San Fernando Valley, SFV Garage Doors ready to help.
Garage Door Opener Problem
A problem with the garage door operator can be an unpleasant experience that sometime can happen at the worst time. We at SFV Garage Doors understand that, and to try and ready to help ASAP. We offer a same day garage door motor repair in Calabasas CA. From fresh installation of a new replacement, we are ready to complete the job.
A problem with the garage door operator does not mean that it is time to replace the operator. Sometime the reason for the problem is just a poor garage door maintenance job, or no maintenance at all. There are few reasons why the operator stopped working, and a good garage door installer can solve the problem.

Is it really the operator?
One common problem that we see a lot during servicing garage doors in Los Angeles is issue with the door itself (Malfunction with the mechanism of the door) that seem like a problem with the operator. And in order to explain that, we need to make one thing clear: What makes opening the door to so easy, and what prevent the garage door from falling into the floor when it is closing is not the operator, it is the mechanism of the door. The operator is only in charge of small amount of lifting and lowering the door. So the rule is very simple: If there is something wrong with the door, do not try and open or close it with the garage operator. First you will need to address the problem, make sure that the door is working properly when you use it manually, and only then you  (Or the repairman) can connect the garage door operator to the door, and use the door electrically.
Safety Sensors Repairs
Every garage door, whether it is in Los Angeles California, or electric overhead roller door Manhattan Beach, must include a safety feature! This is not an option, or up to you or to us, this is what required by law. There is a federal law that require every automated garage door to include a safety feature, which will protect and prevent the closing overhead garage door from hurting someone or something by the closing garage door.
If you own an automated garage door, make sure that the door is equipped with safety feature, and the most popular one in San Fernando Valley is the garage safety sensors. The garage safety sensors in are installed on each side of the garage door, next or on the tracks, and no higher than 6 inches from the floor (to protect pets or small objects from getting hurt). The safety sensors should be installed when they are facing each other, and in case an object will interrupt the invisible laser beam between the two sensors, the garage operator which closing the door will stop it movement and reverse to open position, and by that protect and avoid hurting the object which interrupt with the laser beam. It can be a person, bicycle, or any other object that may be forgotten at the garage door's path.
Professionals and Skilled Technicians
Technicians from SFV Garage Doors response faster, with same day emergency garage door repairs accessible in most LA areas. They could replace or repair garage door Busted cables, springs, sensors, hinges, cables as well as weather seals. They could also alter garage door springs and tracks to ensure the door works smoothly. Having issues with your garage door opener? They can replace or repair that too. They carry some of the best brands in the market.
Technicians are well-trained to handle a wide selection of garage styles, brands as well as configurations. Upon the arrival, they will analyze the issue and walk you in the choices for repairing it. Next, they will some necessary adjustments or repair or replace worn out parts to make sure the door could be operational once more. They always try to finish the job the same day, and customer satisfaction is assured.  Friendly representatives are always available for calls and more than happy to discuss pricing options. It might be garage door service, or steel roller door repair, always aim for quality service as well as quality components. It can make a difference between overhead door that will work for a year, and garage door that will work for 20 years. It can be the quality of the coil springs the installer will use, the garage operator, or the door itself in case you decided to install new garage door in Calabasas CA.

Do not let an unanticipated garage door malfunction keep you from doing the things you have to do. Call SFV Garage Doors Company today and they will have your door working again at once.
The best thing about professional SFV Garage Doors services is that they never too far away. If you are ever in need of professional garage door installation, overhead door service, garage door spring repair and replacement, in just one call they will be at your place in right away. Normal response time is 1-2 hours, but of course it all depends on your specific location.
Garage Door Service Calabasas CA
Call: (818) 369-4890
For same day repair in San Fernando Valley California, Call: (818) 369-4890
Our Garage Door Services in San Fernando Valley
San Fernando Valley garage door repairs
San Fernando Valley garage door installation
San Fernando Valley emergency overhead door repairs
Lubrication, maintenance and tune up
San Fernando Valley Liftmaster opener
San Fernando Valley Genie garage opener
San Fernando Valley Amarr garage doors
San Fernando Valley Wayne Dalton garage doors
24-7 Service in San Fernando Valley California
SFV Garage Doors can repair any broken garage door in San Fernando Valley California today!
About the author