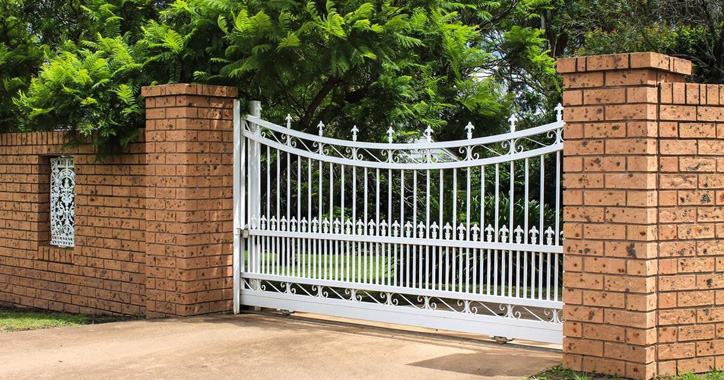 Gate Repair San Fernando Valley
Gate Repair San Fernando Valley Los Angeles
A smoothly and safely operating gate is needed for the security of your home, your business or your property in Los Angeles. It can be a warehouse rolling gate, or a home swing gate service in San Fernando Valley, you need your steel gate to be strong and reliable.  To make it happen, you are required to ensure regular tune-up and essential repair for your gate every time it is needed. Where regular tune-up and greasing will ensure that your iron gate is working in good condition, the timely tune-up will prevent your gate from encountering defects. And when it comes to repair or tune-up, you are always recommended to get professional services from a qualified expert. Their expertise, experience and the proper tools help them to repair your gate efficiently and quickly.  If you are looking for the reliable, efficient and affordable gate repair in San Fernando Valley Los Angeles, then you have definitely come at right place.
At SFV Garage Doors of San Fernando Valley, we aim at delivering the best quality repairs at just affordable rates. By customizing our services according to the requirements of our customers, we always strive to deliver the excellent repairs ensuring perfect accuracy and efficiency. Our main aim is working up to the satisfaction of our customers, something we achieve by providing them with reliable solutions for the gate problems. Whether it is a new gate installment in San Fernando Valley, gate repair or tune-up; we ensure to do the job with same efficiency. Our aim towards providing the best and trustworthy services along with reaching the client satisfaction has helped us to win their trust and make our name in the industry and built our reputation as one of the best gate companies in Los Angeles.
Furthermore, the repairmen at SFV Garage Doors are having years of experience in the field and are aware of every issue related to gates. In these years they have expanded their knowledge to great level, which has helped them to ensure the proficiency in the task. They always urge to expand their knowledge about the latest trends in the field and thus, become able to provide you the relevant services for any broken or stuck gate in San Fernando Valley CA. Whenever something new comes in the market, we ensure to make our repairmen know about it and get their hands over it. This helps us to work according to your demands and ensure great efficiency, regardless we are working on an old or new technology.
However, there is no doubt that gate repairs can lead to major accidents, regardless it is the caused while repairing or setting up a new gate in San Fernando Valley. One can prevent these accidents only if he is aware of the risk and safety measures. Our highly experienced repairmen have proper knowledge about the possible risks and the measures that they can take to prevent that. So, while getting your rollup gate repairs done by our repairmen, you can have real peace of mind that there will be no damage to your property.

Roll up gate repair San Fernando Valley CA
Are you finding it difficult to open your Roll up gate? Then something wrong has gone with it which may or may not be a big issue. In most of the cases, you will find yourself unable to know the problem, since gate repairs in San Fernando Valley require knowledge and experience. And what majority of the gate owners does at this time is trying to open the gate again and again. But, if you're Roll up gate is not working and it is not clear that what actually has happened to it then stop using it and call SFV Garage Doors for quick and best Roll up gate repair bear San Fernando Valley. Forcefully operating the stuck Roll up gate can cause a bigger damage and can also put the lives of nearby people at risk. So, calling a professional company who service broken gates in San Fernando Valley is highly recommended. At SFV Garage Doors from San Fernando Valley, we deal in providing installment, tune-up and all kind of repair services for the iron rolling gates. Here are some details about our gate repair services.
SFV Garage Doors is the solution for all your iron rolling gate needs in Los Angeles. Whether you are looking for the swing gate repair in Woodland Hills, roll up steel gate service or Roll up gate tune-up in San Fernando Valley; you can rely on SFV Garage Doors for all your needs.
Roll up gates are equipped with many components, which include springs, tracks, chains, motor and more. No matter which of these components have encountered problem and need repairs, we at SFV Garage Doors can efficiently do the job. As these components keep on working, they undergo normal wear and tear. If it remains unrepaired for longer, the problem becomes severe and affect the whole system. Our regular tune-up services will not only repair the normal wear and tear of these components, but will also make you know that how to prevent the major defects from occurring.
In addition to this cause, other reasons behind the defected gate/gate components are life span completion, environmental facts, improper tune-up and more. So, call us for the regular tune-up services to prevent your Roll up gate from getting stuck and require repairs.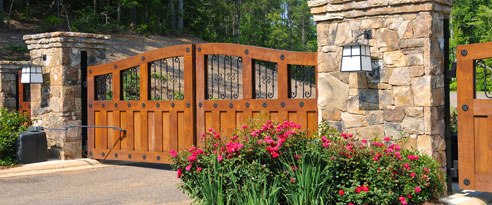 Fix Gates in San Fernando Valley
When it comes to iron or steel gate repairs in Los Angeles CA, we ensure to employ the latest, but safe methods to repair the gate components such as springs, tracks and more. We make the use of advanced tools to ensure full efficiency in the repairs and our qualified experts implement their experience to do the job right. We aim at carrying out the thorough repair of your Roll up gates. For example, let's assume you are experiencing hard time operating your gate using the motor, then along with repairing or replacing it, we will also check that if has affected any other gate part or not. Thus, along with repairing the particular part, we will inspect the whole system for possible issues.
Safety is our main concern while providing Roll up gate repair San Fernando Valley Los Angeles. Therefore, we always send our highly experienced repairmen to do the repairs for the risky gate components like springs or motor. Being known to the possible results of risks, our repairmen take all the safety measures to ensure safety, and to ensure that once they will complete the repair, the gate will operate perfectly, and not less important: safely.
In need for emergency gate repair in San Fernando Valley? Then you can surely call us anytime. We understand that how urgent it can be for you to have access to your property. That's why we deal in providing same day services, no matter how big or small the issue is. Having sufficient number of repairmen, we ensure to provide you the quick repair services for your broken rolling door in San Fernando Valley.
Emergencies calls for gate repairs in San Fernando Valley can come anytime. Think about a situation that you are urgently required to visit your commercial building, but the main gate is not opening. Or you want to open your store when the day start, but the storefront gate refuse to open up. SFV Garage Doors provide 24-7 gate repairs in San Fernando Valley and surrounding areas, you can call us anytime and one of gate technicians will be there to assist you.
With our quick gate and garage door repairs in San Fernando Valley, we ensure that our customers can have peace of mind that their gate is in the hands of a professional repairman, and it is most likely to work again today.
Steel gate repair Los Angeles
Need emergency repairs for stuck electric gate in San Fernando Valley? Then you must be aware  of the fact that the electric and automated gates can get stuck for reasons that have nothing to do with the motor itself As the component that makes your door automated is motor, most of the times the gate defects occur due to it. It can be the problem with the electric key-switch, the safety features (like automatic reverse, safety sensor and more) or the gate motor itself. As the cause for the problem can be any among these, you are required to hire professional gate expert for detecting the problem and then fixing it.
By thoroughly inspecting your gate and doing the required repairs and tuning, we will make sure that all your gate components are in well working condition, and that the gate is safe for use, just like every gate or door in Los Angeles should be. It can be a broken storefront gate in LA, or a swing gate repairs in the Valley, if the gate or the door aren't in perfect condition, they should not be operated. Sometimes, the small defects can damage the whole system or the particular part, thereby, demanding the replacement instead of the repairs. In that case, we will not only ensure the efficient replacement of the defected part/components, but will also help you to choose the right components. As wrong components can lead to the further damages to your door, selecting the right part is much necessary and it can only be done by the professional repairmen. We at SFV Garage Doors of San Fernando Valley are ready for any type of gate task: It can be a broken spring, or a broken motor, we will fix it today.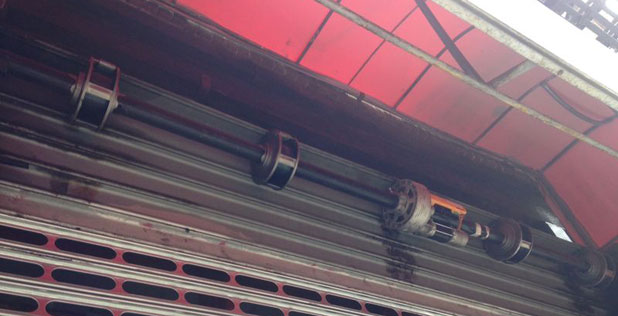 Emergency Gate Repairs San Fernando Valley CA
No matter which service you need, and no matter for which type of gate, SFV Garage Doors is always there to provide you an efficient, reliable and affordable services. Feel free to call us anytime. You might be in need for emergency garage door repair in San Fernando Valley, or for a welder service in Los Angeles, one of our experts will come and solve the problems for you.
There is no gate SFV Garage Doors cannot service. You might be looking for a commercial gate installment, or for a gate chain system repair, we are the answer. SFV Garage Doors of San Fernando Valley service electric gates and manual gates, iron rolling gates and swing gates in Los Angeles. You do not need to worry that you might have to wait for few days for a gate repairman to come and repair the gate, with our same day, and our emergency gate repairs in San Fernando Valley, we will get your gate working again today.
Some gate repairs in San Fernando Valley require parts replacement, and some of the components, like the gate's spring are custom made. If that is the case, we will measure the gate, provide you with a temporary solution, secure the gate, and return with all the components required to complete the repair. We have the ability to deal with multiple tasks in San Fernando Valley, since we have multiple teams of gates experts, who are ready for any call, emergency, tune-up or installment. Whether you are looking for gate repair, or right in the heart of San Fernando Valley CA, SFV Garage Doors can help.
For Gate Repairs in San Fernando Valley
Call: 917-809-9328
For same day repair in San Fernando Valley California, Call: (818) 369-4890
Our Gate Services in San Fernando Valley
San Fernando Valley gate repairs
San Fernando Valley gate installation
San Fernando Valley emergency gate repairs
Greasing, maintenance and tune up for all gates
San Fernando Valley power master opener
San Fernando Valley commercial gate service
San Fernando Valley Automated gate service
24-7 Gate Service in San Fernando Valley California
SFV Garage Doors can repair any broken garage door in San Fernando Valley California today!
About the author